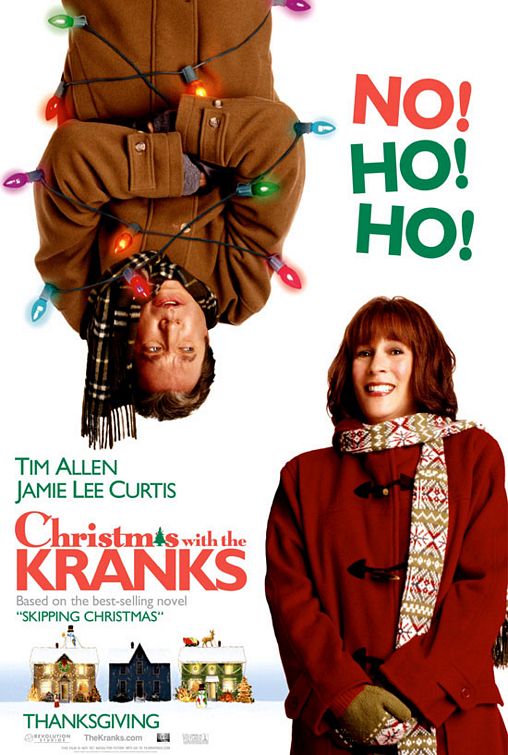 Ok, so I have to admit that I have been following Jamie Lee Curtis's career periodically since I first saw her in True Lies (1994) with Arnold Schwarzenegger (Predator)… And I have to say that everything that she has done I have really enjoyed! I mean rather she is playing a scared teen running from Michael Myers, or playing the role of the wife of a secret agent, she brings a warmth to the role, and makes it her own so that no matter what role she is in, she just does an absolutely amazing job in all of them!
And let's be honest… If Tim Allen (Galaxy Quest), in a comedy… Well then  you know it is going to be awesome! And these two are not the only reasons why I like this movie, but it definitely helps!
Now before I go on, I have to say that I have to admit that I have heard that a lot of people never really seemed to like this movie for some reason… But I really rather quite enjoyed it… Even if I maybe the only one!
I mean this movie is a fun, hilarious, heartwarming tale of a couple whom when they discover that their daughter is not coming home for the holidays, decides to not do any of the stuff that they normally do for Christmas, and decides to take off for the holidays!
Little though that they realize, initially is that the neighborhood that they live in is so dependent on the Kranks (the name of the couple,) and their holiday traditions being included in the block… That the people on the block become absolutely militant when it comes to trying to force the Kranks to stay home and have a holly jolly Christmas, rather they like it or not!
Again I don't know people don't like this movie, it is absolutely hilarious, and a fun one to watch by yourself, or with your family! I mean besides Tim Allen, and Jamie Lee Curtis, it also has a great cast that includes: M. Emmet Walsh (Blood Simple), Jake Busey (The Frighteners) & Cheech Marin (From Dusk Till Dawn)… And that is just to name a few!
For me this movie was very similar to National Lampoon's Christmas Vacation (1989), except in reverse… Christmas Vacation was a hilarious take on what can happen when the whole family comes to stay for the holidays… And this one is a hilarious take on what can happen when you try to take off for the holidays!
If you haven 't checked the one out yet, then I highly recommend doing so, I mean I highly enjoyed it, and I think you might also!