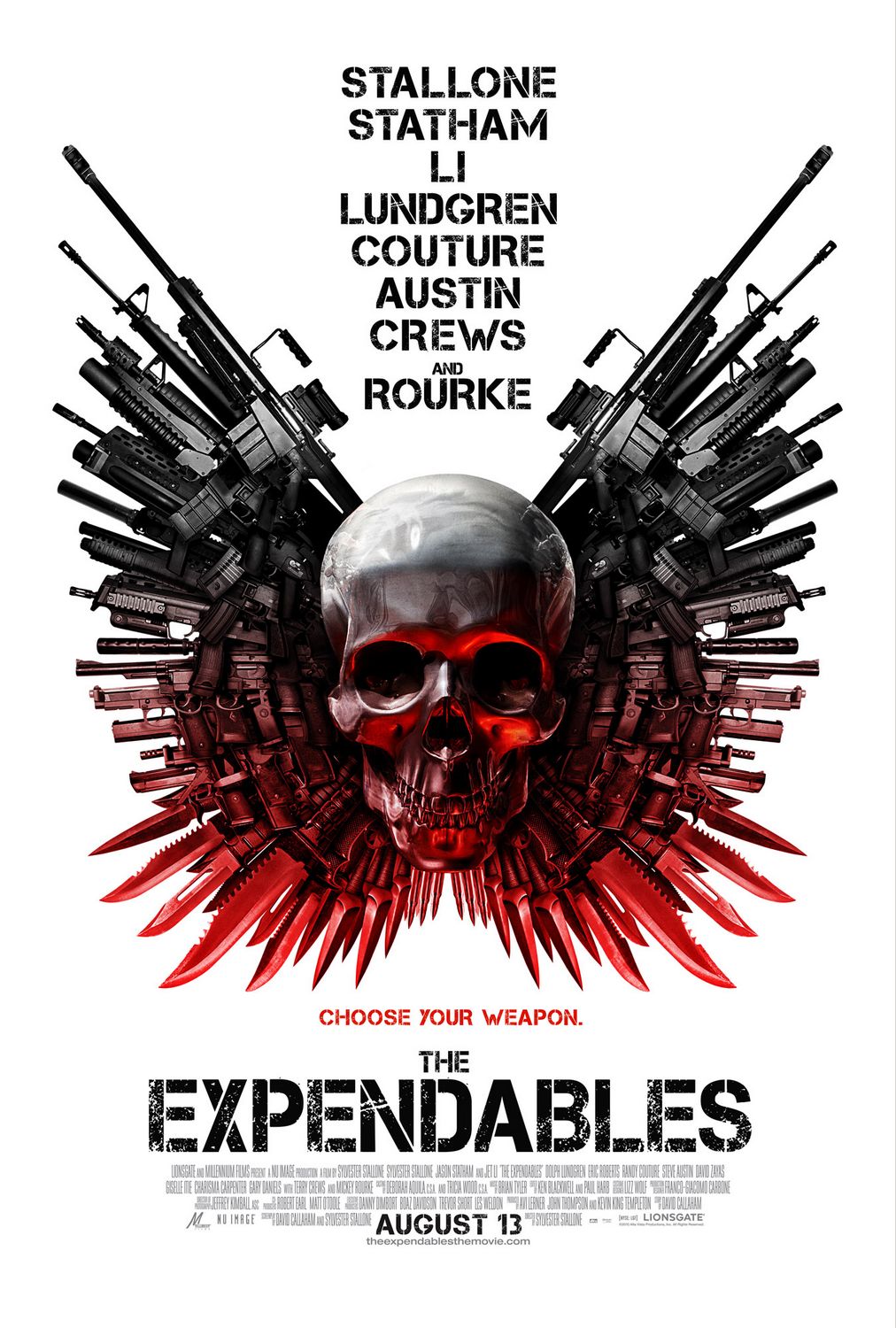 There is one movie that I think generally seems to have gotten a bad wrap… I mean this movie helped revive the careers of some of Hollywood's most legendary action heroes of the 1980s and 1990s, they did this while adding some classic modern action stars that completely rock!
This movie was also made in such a way that where as the explosions were fun, and the rest of the special effects were great, they didn't seem (at least to me,) to be way over CGI'd, and they did all of this with a story that was both campy, and fun as hell!
That movie I am talking about is of course, The Expendables (2010)!
Written by: Dave Callaham (Doom), Sylvester Stallone (Nighthawks), Directed by: Sylvester Stallone. Starring: Sylvester Stallone, Jason Statham (Safe), Jet-Li (Badges Of Fury), Dolph Lundgren (Retrograde), Eric Roberts (The Dark Knight), Randy Couture (Stretch), Steve Austin (The Condemned), David Zayas (Dexter), Terry Crews (Blended) & Mickey Rourke (Iron Man 2).
"We are the shadows and the smoke, we rise. We are the ghosts that hide in the night." – Barney Ross (A quote from: 'The Exepndables' (2010)).
This is a classic story of a group of mercenaries that are led by: Barney Ross (Stallone).
Now this team ends up being hired for a job assassinating a small time dictator (Played by: David Zayas), on a small South American Island by the mysterious, 'Mr. Church' (Played by: Bruce Willis!)
So when they head down to the tiny island, they begin to learn the truth about what is really going on down there, and will have to make a choice, tuck tale and take off… Or do something about it!
Now the one thing that I will say negative about this movie is this… I can see how the campyness in this movie could end up bothering some people (it did, and continues to…) But for me… I really enjoyed it, even the campyness I found to be a total blast!
So if you haven't seen this movie yet… Do so, you might really enjoy it… I know I did!